Benefits of Metal Free Dentistry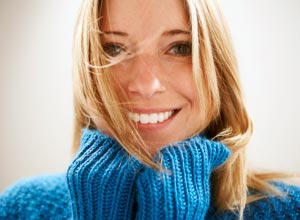 If you've ever had metal fillings, you know that they can detract from the natural beauty of your smile.
Thankfully, an experienced Ann Arbor tooth restoration dentist at New Era Dental is able to use tooth-colored material for fillings, crowns, and other types of dental restorations. In this blog post, we will go over the benefits of metal-free dentistry so you can feel confident and informed when seeking dental treatment.
History of Metal Dentistry
20 years ago, dentists didn't have the knowledge or technology to create tooth-colored (also called composite resin) dental restorations. Instead, patients often had to live with metal in their mouths if they chipped a tooth or needed a cavity filled. While metal may have seemed like a suitable material at the time, now dentists are realizing that there are better options available. Today, cosmetic dentists use composite resin so patients can enjoy restorations that match the color of their natural tooth enamel.
Disadvantages of Metal Dentistry
Did you know that metal filling will shrink or expand when exposed to hot or cold temperatures? This means that every time you sip a cup of hot coffee, your metal filling slightly expands and contracts. Over time, this movement can weaken the natural structure of your teeth and can even damage your teeth.
When the metal in your tooth filling or dental crown moves, this creates an opportunity for the bacteria in your mouth to infiltrate the weakened tooth. This is why many patients with metal fillings or other metal dental restorations experience more gum disease, abscessed gums, or even root canals.
Benefits of Metal-Free Dentistry
Thanks to advances in modern dentistry, your tooth restoration dentist is able to offer porcelain veneers or crowns that bond directly to damaged or discolored teeth. Since these dental restorations match the color of your natural tooth enamel, no one will be able to tell that you had dental work done. Metal-free dentistry is also better for your overall health.
Unlike metal tooth restorations, composite resin doesn't expand and contract with fluctuating temperatures in the mouth. This means that you can enjoy a bowl of ice cream or a steaming cup of coffee without the worry about tooth damage. Instead, the composite resin bonds with your tooth and is contoured to the shape of your tooth for an optimal bite. The bonding adhesives used for composite resin dentistry are also compatible with the natural material of your teeth so it won't weaken over time.
3 Main Benefits of Metal-Free Dentistry
Strength: Composite resin fillings are more durable than metal and won't contract with fluctuation in temperature. This means that tooth-colored fillings last longer than their metal counterparts, even on molars.
Restoration: Composite fillings get teeth as close to their original tensile strength as current technology allows.
Price: Since you don't need to fill a tooth with as much material when using biocompatible resin, the cost has decreased for new porcelain veneers and dental crowns.
If you are interested in learning more about our tooth restoration services, please feel free to call our Ann Arbor dental practice at 734-339-2131. at New Era Dental is dedicated to helping patients achieve their best smiles through metal-free dentistry.