Traditional and Digital Dentures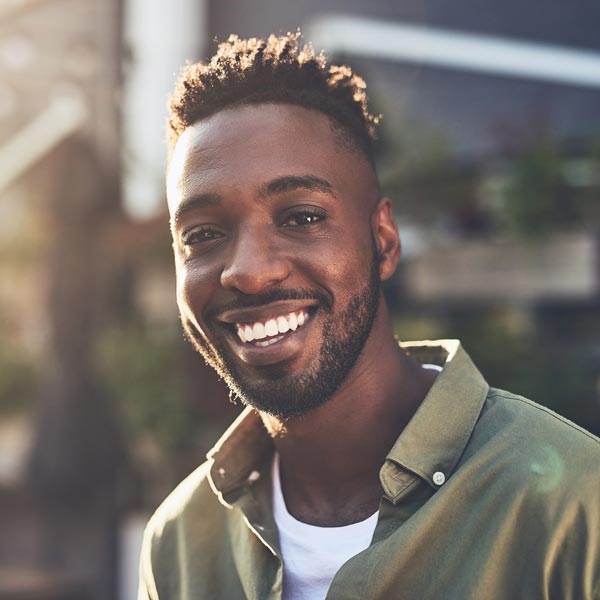 Deluxe Dentures & Denture Replacement Providers
Patients with missing teeth now have more restorative options than ever before, thanks to evolving denture technology. If you need dentures or denture replacements in Ann Arbor, MI, look no further than New Era Dental. Our dental practice uses the most up-to-date technology in our state-of-the-art in-house lab to fabricate dentures quickly. No more waiting 6-8 weeks for your dentures. You may be able to go home with them on the same day, although the wait time will vary per patient.
Contact us today
to schedule an appointment with
our dentists
. We back all of our dental prosthetics with a full warranty to ensure a higher standard of care for our patients. You won't regret coming to us for your new dentures!
It's a New Era: Benefits of Getting the Best Dentures Possible
Partial and complete dentures have advanced over time to offer several improved features to ensure long-term use and a natural-looking appearance. When updating your dentures with New Era Dental, you can expect improvements in various aspects of the finished product, including the following:
---
Aesthetics
With the evolution of materials like the acrylic resin and how it's fabricated, dentures can emulate the natural look of your teeth and gums more accurately than ever before. This advancement ensures you don't end up with artificial teeth that don't blend in with your smile.
Comfort
With better methods of custom-designing and fabricating your dentures through digital scanning, we can create more precise-fitting dentures. This reduces your risk of developing sores and gives you a more secure hold to prevent slipping.
Function
With a better fit, improved material quality, and enhanced design capabilities due to virtual design tools, today's dentures offer long-term dependability, making them well worth the investment.
Strength
While artificial teeth can better match the color and appearance of natural teeth, they're also stronger and more capable of enduring the pressure from chewing. The acrylic resin and gum base materials offer longer usage for the wearer, thanks to their durability.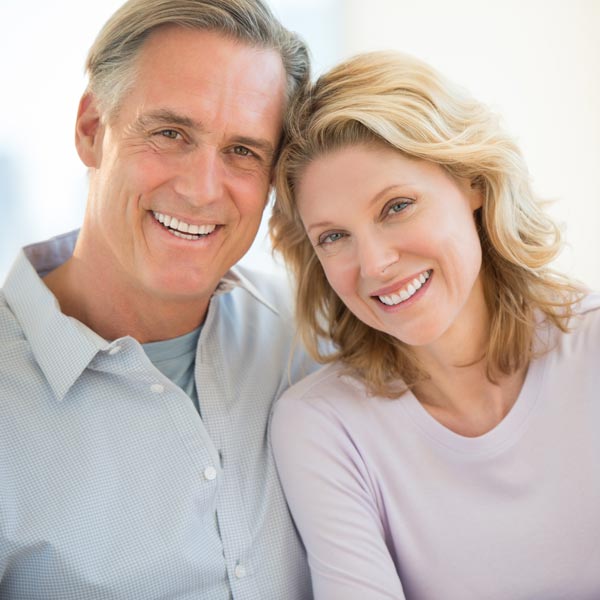 How to Know When You Need a Denture Replacement
Are your current dentures ill-fitting, cracked, stained, or otherwise over-worn with age? Even if there's nothing critically wrong with your dentures, their age could be an indication it's time to replace them. Most dentists suggest replacing your dentures every 10 years to ensure the best fit and feel. Over time, your mouth will change in shape and you may need denture adjustments to prevent them from slipping. No matter how well you care for your new dentures, they are likely to stain, chip, or crack due to daily use. Luckily for you, denture technology has improved with time to offer better materials and quality of fabrication to create more comfortable, aesthetically-pleasing dentures that last longer and have a superior bite. If it's been more than a decade, we urge you to come see us for denture replacement!
Partial and Full Dentures to Accommodate Our Patients' Needs
New Era Dental offers both partial and full dentures to accommodate our patients' diverse needs. For patients with only a few teeth missing, we may recommend a flexible partial denture instead of a full set of dentures. Partial dentures are usually made using a plastic base or a metal framework and are held in place using durable clasps. Sometimes partial dentures are used as temporary replacements of missing teeth. For example, if you're being fitted for dental implants, it may be necessary to use partial dentures while your gums and bone are healing before the dental implants can be placed.  Full dentures are usually made of a plastic base and are held in place with a seal or dental implants. Implant supported dentures offer amazing stability for many patients, though they usually cost a little more.
Full denture costs will vary according to the procedure and provider, although New Era Dental strives to keep our costs as low as possible. Thanks to our in-house lab, we no longer have to wait weeks to fabricate your dentures. While we do offer same-day denture services in some cases, some patients may need to see us multiple times if other treatments need to be completed before being fitted for dentures. For example, if you need dental implants to support the dentures or you need a bone grafting procedure for adequate jawbone support, we'll want to give your mouth enough time to heal.
Schedule an Appointment at New Era Dental Today
Whether you're getting your first set of dentures or it's time for an upgrade with a denture replacement at our Ann Arbor office, you're in good hands with New Era Dental. Our in-house lab produces custom-created dentures, so you can chew, speak, and smile with confidence.
Give us a call
 to schedule an appointment to discuss your new or replacement denture options with our dentists today. We pride ourselves on offering the best dentures at the best prices, and we work with most insurance providers. However, not having dental insurance isn't a problem. We also offer specials and third-party
financing options
through CareCredit and Lending Club, so don't let partial or full denture costs prevent you from making the investment in new dentures this year!