Single and Multiple Dental Implants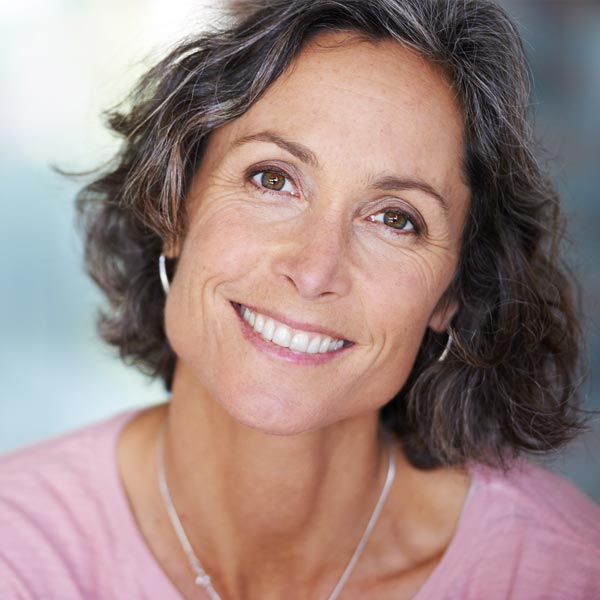 Get Your Dental Implants at New Era Dental
If you're looking for a reliable dental team for dental implant solutions in Ann Arbor, MI areas, be sure to reach out to the professionals at New Era Dental. Our highly-trained dentists understand the ins and outs of dental implants and want our patients to understand the benefits of this restorative option. Having missing teeth is not only something that can work to derail your confidence, but it also impacts your overall oral and physical health. You don't have to go through life with this weight on your shoulders. Dental implants will restore your smile so you can embrace the world with more confidence and better control over your general well-being. Keep reading to learn more about dental implants and how they can benefit you.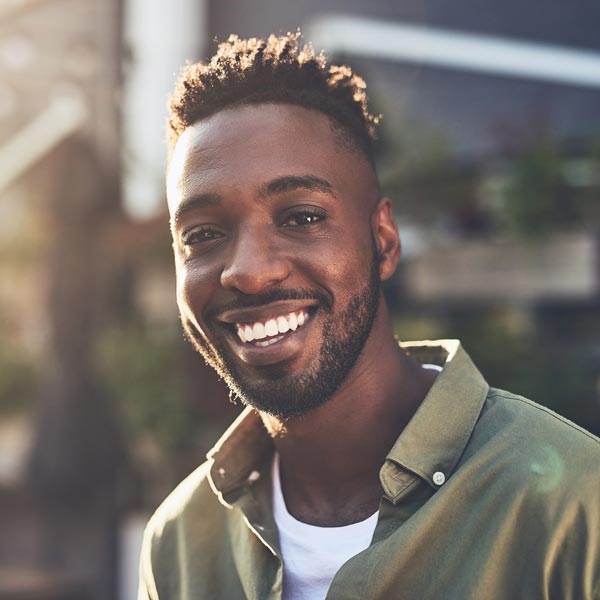 What Are Dental Implants?
You can think of dental implants as an artificial tooth root. Typically made of titanium, implants resemble a screw and are positioned up into the jawbone so they can bond to your natural bone. This sturdy base can then be used in combination with a connector, or abutment, to support an artificial tooth, called a crown. Modern advancements have made it easy for patients to obtain this type of high-quality and long-lasting tooth replacement. Dental implants have been used in dentistry for over three decades and have been deemed the most durable, natural, and worry-free option by dentists across the board.
Who Needs Dental Implants?
If you are missing one or more teeth, dental implants are likely a viable solution worth looking into. While many see this situation as merely an aesthetic problem, it does much more to affect your oral health adversely. At New Era Dental, we want our patients to understand that dental implants help combat issues such as gum disease and tooth decay, among other unwanted problems. Patients with the following additional issues are seen as viable candidates for dental implants:
---
Difficulty Chewing or Talking
If you're missing one or more teeth, it can affect how you eat and articulate yourself. Missing one or more teeth can inhibit us from chewing correctly in order to digest our food as intended, and it can also impair our speech. With the help of dental implants, you won't have to worry about these issues.
Bone Loss in the Jaw
Contrary to popular belief, missing one or more teeth isn't just an oral issue; it can actually cause bone deterioration in the jaw, which can ultimately cause facial deformation over time. This type of bone loss will frequently result in a "sunken-in" appearance and affect speech and eating even further. With dental implants, osseointegration is promoted, which helps to stimulate jawbone growth to halt bone loss.
Ill-Fitting Dentures
If your dentures are uncomfortable or never seem to fit in your mouth as they should, dental implants are the perfect alternative. Many of our patients with dentures express that they don't feel as though they can eat, talk, or laugh confidently and are looking for something less disruptive to their day-to-day. Dental implants are a permanent affixation, meaning you won't have to ever worry about them irritating your gums or falling out in public.
The Benefits of Dental Implants
As a premier and time-tested solution, dental implants come with many benefits. Our dentists encourage anyone with missing teeth to consider the oral health improvements dental implants can offer. Some of the most considerable benefits of dental implants include the following:
Dental implants perfectly mimic natural teeth. Not only do they fill in space and improve things like talking and chewing, but you won't even be able to tell the difference between your natural teeth and your replacement crown. We can match the crown's shape and color to blend in seamlessly with the rest of your smile.
As mentioned, dental implants work to prevent bone loss. Lack of stimulation from a missing tooth will eventually cause the jawbone to deteriorate. With a dental implant as a substitute, you will be able to provide the stimulation necessary to promote natural bone growth.
Dental implants outlive the alternatives. While dentures typically need to be replaced down the road, dental implants are a more permanent solution. Dental implants are made of titanium, which is a robust and bio-compatible material that makes for a powerful and long-lasting tooth replacement.
Dental implants combat facial sagging over time. Without proper stimulation within the mouth, the lower part of a person's face will begin to collapse. Replacing missing teeth with dental implants can prevent the face from developing a drooping and wrinkled look that adds years to your appearance.
Dental implants help keep you free of gum disease. Gaps in the smile caused by missing teeth can become a haven for built-up bacteria. When food is continuously trapped in these gaps, it can cause receding gums and lead to more severe conditions, such as periodontal disease. Dental implants fill in the spaces and make it less likely for food to become trapped in the gaps.
The Dental Implant Process
Though the dental implant process can be a bit lengthy, our patients can testify that it's worth the wait. The team at New Era Dental wants to break down the process, so our patients know exactly what dental implant treatment will look like for them. This way, they can make an educated decision on their investment. As a general overview, the process will involve the following steps:
---
Step One
Once we have determined you are a proper candidate for dental implants, we will prepare you to undergo a short dental procedure. This will involve one of our skilled dentists placing the titanium screws into your jaw. Once this is completed, it will take around four to six months for your mouth to heal as the implant integrates with your jawbone. You will likely experience a bit of sensitivity in the area as the mouth adjusts to this new addition.
Step Two
After your mouth has had time to heal, our professional team will have you revisit our office so we can attach the abutment that will hold your crown. This procedure is a much shorter process and will only take a few weeks to heal completely.
Step Three
The final phase of the dental implant process is to attach the artificial crown to the abutment. The combination of the titanium implant, abutment, and crown work to mimic a tooth's exact root structure, shape, size, and color. Once the process is complete, your smile and oral health will both be restored.
Why Choose New Era Dental?
New Era Dental is Ann Arbor's premier choice when it comes to comprehensive dental care. We go above and beyond to deliver optimal care to our patients and provide them with the information they need to make informed decisions surrounding their oral health. Better yet, we cater to the entire family, so you can rest easy knowing you can get all the dental services you need under one roof. Contact us today to learn more about dental implants and the other dental solutions we offer. We look forward to enhancing your smile.
How to Maintain Dental Implants?
Since dental implants act much like our natural teeth, you simply need to practice good oral hygiene to care for them efficiently. This means brushing twice a day with a soft-bristled toothbrush, using a low-abrasive toothpaste, flossing at least once a day, and ensuring you are avoiding things like hard candies and chewing on ice.