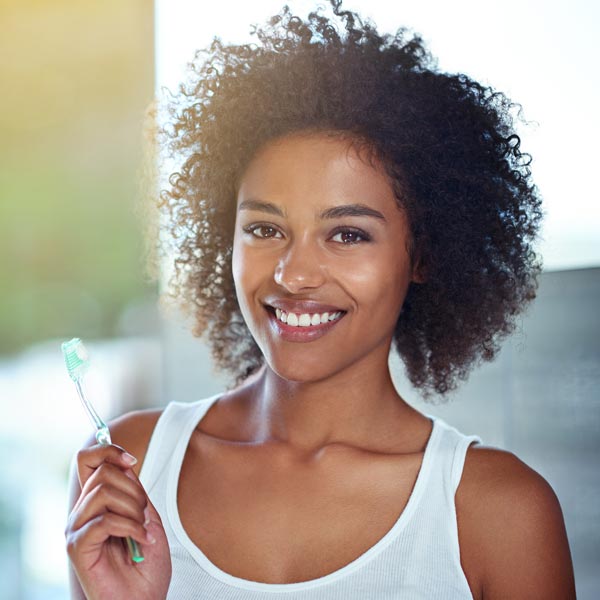 What Is a Root Canal Procedure?
New Era Dental
offers premier root canal procedures to Ann Arbor, MI and the surrounding areas. A root canal is a treatment that is often used to repair and even salvage a badly damaged or infected tooth. When a tooth's pulp is compromised, causing the tooth to become infected or damaged, root canal therapy is typically advised. During a root canal procedure, the compromised tooth's dental pulp is removed, and the tooth is then cleaned and sealed. Root canal pain is minimal. With
sedation dentistry
, you'll only experience some slight discomfort, if that. Root canal alternatives include tooth extraction,
dental implants
, or
partial dentures
.
Signs You May Need a Root Canal
Typical signs that you may need a root canal can range from tooth pain to swelling or tenderness of the gums. However, sometimes there will be no symptoms present at all. If a severe infection is left to fester without treatment, you could eventually experience dental abscesses. To avoid tooth loss, it's best to seek emergency dental services if you're experiencing any of the following:
---
Swelling around the face and neck
Severe tooth pain with chewing or pressure
Discoloration of the tooth
A persistent or recurring pimple on the gums

What to Expect During a Root Canal
Before your root canal procedure, our dentist will go over the ins and outs of what to expect. We'll ensure all measures are taken to keep your mouth and the tooth clean and protected. Once we remove the decay from your tooth, we will then create an opening through the tooth's crown to help us remove the infected pulp. After the pulp is removed, we will flush and clean the pulp chamber. Afterward, we will permanently fill the root canal, keeping it clean and free of infection. From the dental x-rays that will check the extent of damage to the local anesthetic that will be used, our dentist will ensure all your questions are answered and all your concerns are addressed before your procedure.
Get in Touch With New Era Dental
Oral health and overall health go hand-in-hand. For patients in Ann Arbor, MI, the New Era Dental professionals can address any oral healthcare needs, including root canals. We strive to provide the best in dentistry and
orthodontics
, as well as exceptional patient care. We offer patients a state-of-the-art dental office and comprehensive dental care. Check out our
patient testimonials
to learn more about what our patients think about us!
Contact us today
to schedule an appointment.
What Happens if You Wait to Get a Root Canal?
If the pulp of your tooth is infected, it will not heal on its own. The course of action at this point is to undergo a root canal procedure to remove the compromised dental pulp. Proper, professional treatment will ensure the safe removal of the infected dental pulp and a quick recovery for you. If you wait to get a root canal, the risk is the bacterial infection then spreading to other parts of your body. If left untreated, the infection can also cause a dental abscess, which can cause serious complications.